IDEA Committee Forwards Recommendations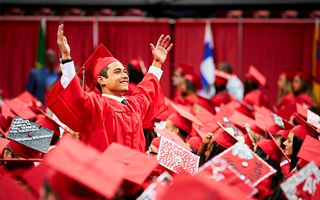 The Inclusion, Diversity, Equity and Access (IDEA) Committee of the Board of Regents recently voted to forward two recommendations to the full Board at its next meeting, scheduled for March 9-10, 2023, in North Las Vegas. The recommendations are as follow:
A resolution encouraging the Nevada Legislature to adopt Juneteenth as a paid state holiday, and
A public facing NSHE Equity Statement that reflects NSHE's values and commitment to inclusion, diversity, equity, and access.
Both recommendations came to the IDEA Committee from the Chancellor's IDEA Council, a representative body comprised of diversity officers and other staff from the NSHE institutions.