NSHE Students Must be Vaccinated to Register for 2022 Spring Semester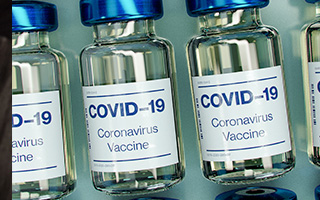 Today marks the beginning of class registration for the 2022 spring semester at the Nevada System of Higher Education's seven degree-granting colleges and universities.
In accordance with the State Board of Health's unanimous decision to implement a COVID-19 student vaccine mandate, NSHE students seeking to register for the 2022 spring semester must be vaccinated or have an approved exemption – for a medical condition or religious belief. (Online only students are exempt from the State Board of Health mandate.)
While class registration begins Nov. 1, 2021, it continues through January at NSHE's institutions, meaning students who are currently not vaccinated can still do so and then would be able to register for classes between now and January.
"Receiving the COVID-19 vaccination is the scientifically proven most effective way to protect the health and safety of the NSHE community and end the pandemic," NSHE Chancellor Melody Rose said. "I want to thank our public higher education community for continuing to adjust to the challenges brought on by the unprecedented COVID-19 pandemic. The health and wellbeing of NSHE's students, faculty, staff, and community continues to be our highest priority."
The registration timeline for NSHE institutions is as follows:
14, 2022 – Registration deadline (no late fee) for UNLV and UNR
24, 2022 – Registration deadline (no late fee) for CSN, GBC, NSC, TMCC, WNC
Students can still complete their class work for the 2021 fall semester if they are not currently vaccinated.
NSHE's institutions continue to work with local medical leaders and health districts to regularly host free COVID-19 vaccination clinics on campus, as capacity allows.
In the meantime, the current mask mandate remains in place as an additional form of protection for the public higher education community.