NSHE Board of Regents Elects Temporary Officers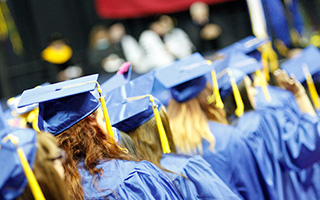 The Nevada System of Higher Education (NSHE) Board of Regents elected temporary officers to serve as the Chair and Vice Chair at a special meeting held Friday.
Regent Del Carlo representing District 9 and Regent Carvalho representing District 12 will serve as the temporary chair and vice chair of the Board respectively. The term will not last longer than the end of Fiscal Year 2022 on June 30, 2022.