A Thanksgiving Message from NSHE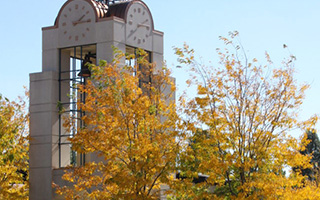 Dear Friends and Colleagues,
As the Thanksgiving holiday approaches, I want to acknowledge and express my appreciation to NSHE's campus communities for all you have done to face the ongoing challenges of the pandemic.
I remain awed by your perseverance and the sacrifices you have made to move closer to realizing your higher education dreams and ambitions, whether as a student, a faculty member, staff, or administrator.
I am also thankful to report that 90 percent of all NSHE employees are now vaccinated and that number continues to grow. Meanwhile, vaccinated NSHE students are now registering for spring semester classes.
This Thanksgiving I hope you are able to take time to pause and reflect on all we've accomplished together.
Thank you, be safe, and have a joyous Thanksgiving holiday.
Warmly,

Melody Rose, Ph.D., Chancellor
Nevada System of Higher Education