Regents Selected to Leadership Roles in National Organization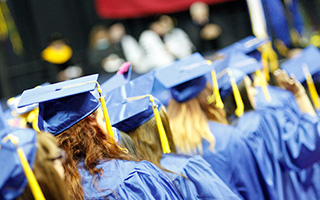 Two members of the Nevada System of Higher Education (NSHE) Board of Regents were elected to leadership roles within the Association of Community College Trustees or ACCT, a non-profit educational organization of governing boards, representing more than 6,500 elected and appointed trustees who govern over 1,200 community, technical, and junior colleges in the U.S. and beyond.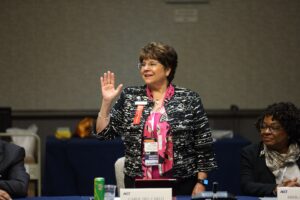 Regent Carol Del Carlo was one of nine people elected as a member of the Board of Directors for ACCT, becoming the first Nevadan elected in this capacity. Regent Del Carlo was sworn in as an At-Large Director for a three-year term on Oct. 15, 2021, during the 2021 ACCT Leadership Congress in San Diego last week, when leaders from more than 1,000 community colleges convened to focus on issues surrounding student success, advancing diversity, equity, and inclusion initiatives, and "upskilling" the nation's workforce.
Meanwhile, Regent Amy Carvalho was re-elected to the ACCT Pacific Region Nominating Committee for a two-year term.
Board of Regents Chair Cathy McAdoo said, "It is a great honor to have Regent Del Carlo and Regent Carvalho elected to these roles within ACCT. The work done by this organization is critical in helping community colleges throughout the U.S."