Regents encourage students to utilize reverse transfers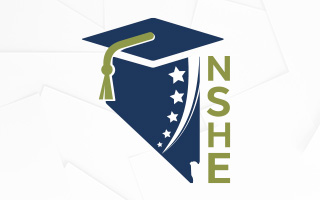 Many of Nevada's public college students are moving one step closer to an associate degree based on action taken today by the Board of Regents who approved a measure designed to increase the number of reverse transfer degrees.
Students who transfer from one of Nevada's four community colleges to Nevada State College, the University of Nevada, Las Vegas or the University of Nevada, Reno before completing an associate degree have the option of applying credits they earned at the state college or university toward the associate degree. This process is known as a reverse transfer.
"While the reverse transfer option has been in place for several years, many students are not taking advantage of the policy," says Jason Geddes, Board of Regents chair. "Students who are experiencing delays in completing their bachelor's degree can use this option to add a valuable associate degree to their resume."
As a result of the revised policy, the two universities and the state college will notify the community colleges of students who meet the reverse transfer eligibility criteria. To qualify, the student must have been previously enrolled at a Nevada community college and earned at least 15 credits at that community college before transferring to the university or state college. Once at the university or state college, the student must have accumulated at least 60 college level credits.
The community colleges (Great Basin College, College of Southern Nevada, Truckee Meadows Community College, Western Nevada College), will then contact the eligible students to begin the reverse transfer process.
Students who believe they are eligible for reverse transfer should contact the community college they previously attended.