NSHE mourns passing of Jim Taranik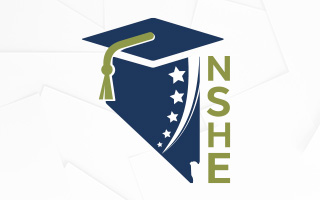 "The death of Jim Taranik marks the passing of one of Nevada's great education leaders who was a shining example of what a scientist, scholar and visionary should be. My condolences to his wife Colleen and their family. Jim will be missed, but his impact on Nevada will not be forgotten."
---
Taranik passed away June 21 and was planning on retiring next month after 29 years of service to the Nevada System of Higher Education.
Taranik began his career with NSHE in 1982 when he assumed the position of dean of the Mackay School of Mines, now the Mackay School of Earth Sciences and Engineering, at the University of Nevada, Reno.
Before leaving the school to accept the position of president of the Desert Research Institute in 1987, Taranik helped raise $28 million for the school, which paid for the Laxalt Mineral Research building and retrofitting of the historic Mackay School of Mines building to make it earthquake resistant, among other projects.
As president of DRI, Taranik greatly increased the institute's capability for employing sophisticated satellite imagery across many areas of research. He remained directly involved in the improvement of remote sensing for environmental applications and geological exploration. In 1994, he was on the team that prepared radar equipment that recorded some 25-million square miles of images from the space shuttle Endeavor. He also served on a national blue-ribbon panel seeking to declassify remote-sensing technologies for use in environmental research.
Administratively, Taranik instituted DRI's strategic and budgetary planning processes that helped define the institute's mission both internally and externally. He also reorganized the DRI Research Foundation, created DRI Research Parks, LTD., and established a long-range facilities plan that led to the construction of nearly 150,000 square feet of new facilities for DRI, including the Dorothy Gallagher Great Basin Environmental Research Laboratory, the Southern Nevada Science Center and the Northern Nevada Science Center expansion.
After 11 years at DRI, Taranik returned to the University of Nevada, Reno as a Regents Professor and Arthur Brant Chair of Geophysics. In June 2000, he was appointed director of the new Great Basin Center for Geothermal Energy at the University, and in 2003, was asked to serve as acting dean of the Mackay School and oversee the transition of the school to its organization within the College of Science.
In 2004, the Mackay School of Mines became the Mackay School of Earth Sciences and Engineering, with Taranik serving as its director until 2009. In 2008, Taranik led the recognition of the Mackay School's 100th anniversary. He remained a faculty member of the school until his passing.
Taranik was internationally known for his research in aerospace remote sensing, and his professional career had already included senior positions with the National Aeronautics and Space Administration (NASA), the U.S. Department of the Interior, the Iowa Geological Survey and the University of Iowa. In 1981, he was the chief mission scientist on Space Shuttle Columbia's second flight – the first flight with a science payload.
Taranik received his bachelor's degree in geology from Stanford University and his doctorate in geology from the Colorado School of Mines.