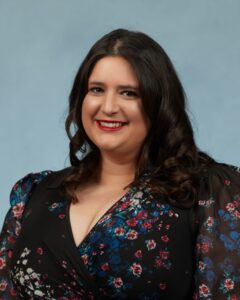 Clark County
Tenure
2023 - Present
Regent Heather Brown was elected in November 2022 to serve on the Board of Regents as the representative for District 6.
Regent Brown is a Las Vegas native, who graduated from Western High School and UNLV, and has dedicated her life to public service. As the youngest regent ever elected, a product of CCSD and NSHE, and a small-business owner, Heather brings an unique experience to guide her decision making on the Board of Regents. Her goal is to ensure the eight Nevada higher education institutions remain affordable, accessible, and have a relentless focus on excellence.
Ms. Brown grew up in a military household, which taught her core values of service, compassion, and accountability. Those principles have guided her entire career. A first-generation college graduate, Regent Brown greatly benefited from the Governor Guinn Millennium Scholarship, which allowed her to further her education, debt free.
With the benefit of her UNLV education, Heather was able to embrace her curious and adventurous side after college. Throughout her life, she's lived in 11 states and 3 countries, has visited 82 countries, and has worked in industries from public to private across the United States and beyond. Those experiences have allowed Heather to bring a global perspective to the Nevada System of Higher Education.
After graduating from UNLV, Heather spent a decade working in Washington, D.C. and two years in Brussels before returning to Southern Nevada. After returning home, she co-founded StartUp Vegas, an organization with a mission to boost startup culture and grow the entrepreneurship environment in Southern Nevada. The organization advances its mission by focusing on economic diversification, workforce development, and community building.