TMCC's Estela Gutierrez Receives IDEA Recognition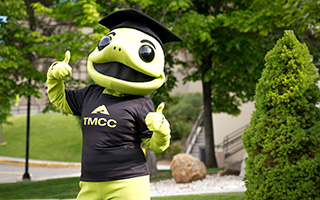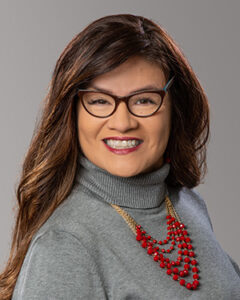 Estela Levario Gutierrez, vice president of student services and diversity at Truckee Meadows Community College (TMCC), was honored Friday at the Nevada Board of Regents meeting for her 30 years of service and her recent national recognition as a diversity champion.
Friday's recognition was given by the Inclusion, Diversity, Equity, and Access Council (IDEA) of the Nevada System of Higher Education (NSHE) to highlight the work of individuals who are committed to celebrating diversity and inclusiveness in Nevada and beyond.
Gutierrez began her career at TMCC as a counselor in 1992 and was the first Latina to receive tenure at the college. She served on the Washoe County School District Board of Trustees and was the first minority to lead an elected entity in Washoe County when she was elected school board president in 2010.
In March 2022, her efforts brought national recognition to Nevada when she was awarded the prestigious AAHHE Community College Award by the American Association of Hispanics in Higher Education.
"Estela has been a steadfast student advocate over the past three decades who embodies the spirit of diversity, inclusion, equity, and access in education," said Joseph Arrascada, vice chair of the Board of Regents' IDEA Committee that oversees the IDEA Council.
Dr. Edith Fernandez, vice president of college and community engagement at Nevada State College and past IDEA Council chair, presented the award to Gutierrez.
"While there are many NSHE faculty on our campuses who are making a positive impact on diversity, equity, and inclusion, every day, we felt Estela's impressive history and track record deserved to be highlighted for the Board of Regents," said Dr. Fernandez.
The IDEA Council is composed of NSHE diversity officers who provide statewide leadership in best practices and propose policies for the improvement of equity, diversity, and inclusion issues.