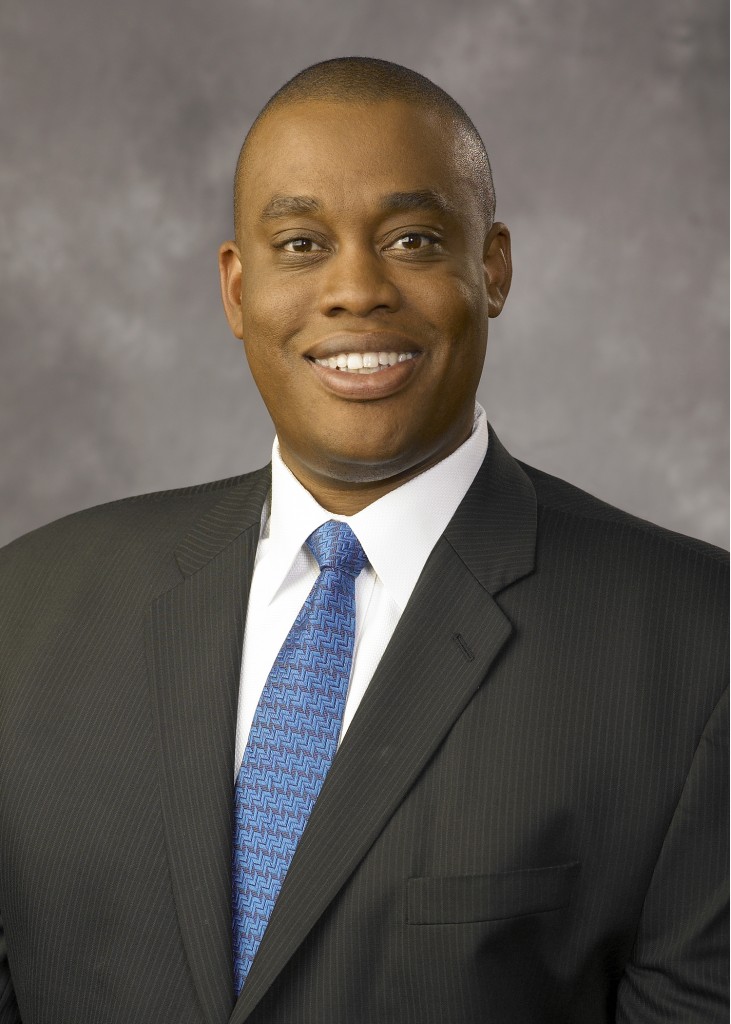 Regent Cedric Crear was elected to the Board of Regents in 2006 and was retained in the 2012 election as the representative for District 1 in Clark County. He currently serves as chair of the Cultural Diversity and Title IX Compliance Committee. He is also a member of the Academic, Research and Student Affairs Committee, Investment Committee and Athletics Committee. In July 2013, he was chosen to serve on the UNLV Campus Improvement Authority Board of Directors.
Regent Crear is president of Crear Creative Group which provides marketing, full-service advertising and consulting solutions to regional and global businesses. In addition, he serves as president of Crear Outdoor Advertising.
He earned a B.S. from Howard University in Washington, D.C. where he earned a tennis scholarship. He was captain of the tennis team for three years and was a two-time conference champion.
Education
Howard University, Washington, D.C.
Bachelor of Science
Professional Experience
President, Crear Outdoor Advertising, 2010-present
President, Crear Creative Group, 2005-present
Business Consultant, SBC Telecommunications, 2005-2005
Chief Marketing Officer, Vestin Group, Inc., 2003-2004
Director of Marketing, Sunset Station Hotel & Casino, 2002-2003
Director of Marketing, Palace Station Hotel & Casino, 2002
Director of Marketing, Barley's Casino & Brewery, 2000-2002
Director of Casino Marketing, Sunset Station Hotel & Casino, 1999-2000
Casino Marketing Manager, Sunset Station Hotel & Casino, 1998-1999
Hotel Sales Manager, Sunset Station Hotel & Casino, 1997-1998
Player Development Manager, Station Casinos Kansas City, 1996-1997
Management Trainee, Palace Station Hotel & Casino, 1994-1996
General Manager-Reservations & Sales, Las Vegas Reservation Systems, 1992-1994
Civic, Community, Charitable, Public and Professional Service
Chairman, Southern Nevada Chapter of the American Red Cross
Member, Board of Directors of The Smith Center of the Performing Arts
Member, UNLV Campus Improvement Authority Board
Former Executive Committee Member, Caucus of African-American Nevadans
Volunteer, Andre Agassi Foundation