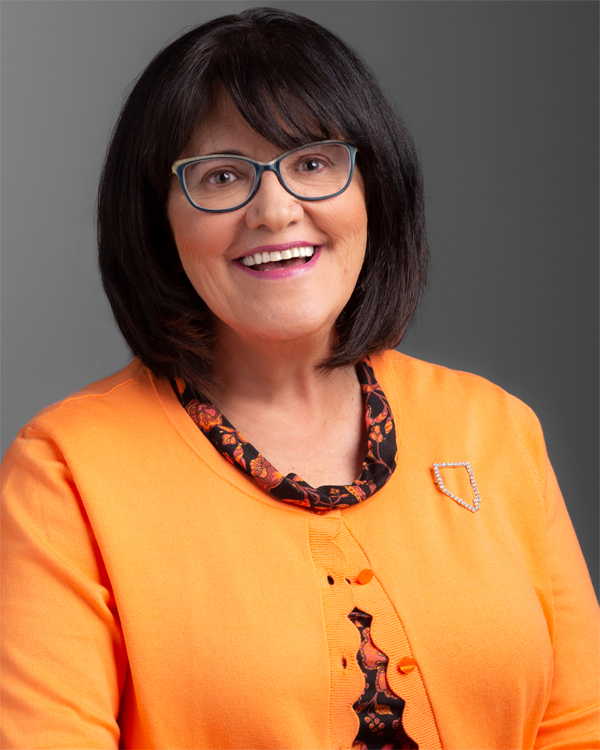 Regent Cathy McAdoo was elected to serve on the Board of Regents of the Nevada System of Higher Education in the 2016 election as the representative for District 8.
She currently serves as chair of the Board.
She is also a member of the Academic, Research and Student Affairs Committee and the Health Sciences System Committee.
In January 2018, Regent McAdoo was appointed by Governor Brian Sandoval to serve as the representative of the Nevada System of Higher Education on the State Board of Education. She was reappointed to the position by Governor Steve Sisolak in September 2020 and again in September 2021.
Regent McAdoo was born in Oklahoma and reared in Kansas, eventually moving to Nevada with her husband Kent who had accepted a graduate research study with the University of Nevada, Reno. While living in the outback of rural Nevada for 13 months, trailing a band of sheep for Kent's research project, the couple found rural Nevada irresistible and has called it home ever since. They chose to live in Elko, where Regent McAdoo most recently served as the founding Executive Director of PACE Coalition, a nonprofit organization whose mission included educating students in Elko, Eureka and White Pine counties about healthy life choices. This position afforded her 14 years of board experience at PACE and the opportunity to serve on other boards.
Regent McAdoo's interest in serving Nevada as an NSHE Regent stems from her own passion for life-long learning. Through her career pathway, volunteer activities, love for people, and her commitment to healthy communities, education remains at the core of what she does and who she is.
Education
Grand Canyon University, 2008
B.S. in Applied Management
Great Basin College, Elko, 2006
Associate of Arts
Professional Experience
Substance Abuse Prevention Specialist
Results Based Conversation Facilitator
Grant Writer
40 Developmental Assets Trainer
Elko Area Leadership Institute Instructor
Adjunct Instructor
Great Basin College, Elko
Civic and Professional Affiliations
Elko Area Chamber of Commerce
Philanthropic Education Organization (P.E.O.)
Northeastern Nevada Regional Hospital Governing Board, Vice Chair
Nevada Public Health Foundation Board, Secretary
Operation Military Kids Nevada Management Team
Nevada Statewide Partnership of Coalitions
Elko Kiwanis Club, Past President
Honors and Awards
Freedom Service Corp Volunteer Award from President George W. Bush
Nevada Women's Legacy – 150 Years of Excellence Honoree
Co-presenter of Basque Herders-the End of An Era at National Trailing of the Sheep Festival
National Community Anti Drug Coalition of America Presenter
National Above the Influence community day live streamed to the White House
Frontier Communications' Non Profit Partner for Business After Hours
Elko Area Chamber of Commerce Non Profit Business of the Year
Great Basin College Community Service Member of the Year
KTSN Radio Non-Profit Executive Director Award
Elko County Commissioners' Community Service Award
Office of National Drug Control Policy Director's Award for Distinguished Service
Division of Child and Family Services Bridge Builder