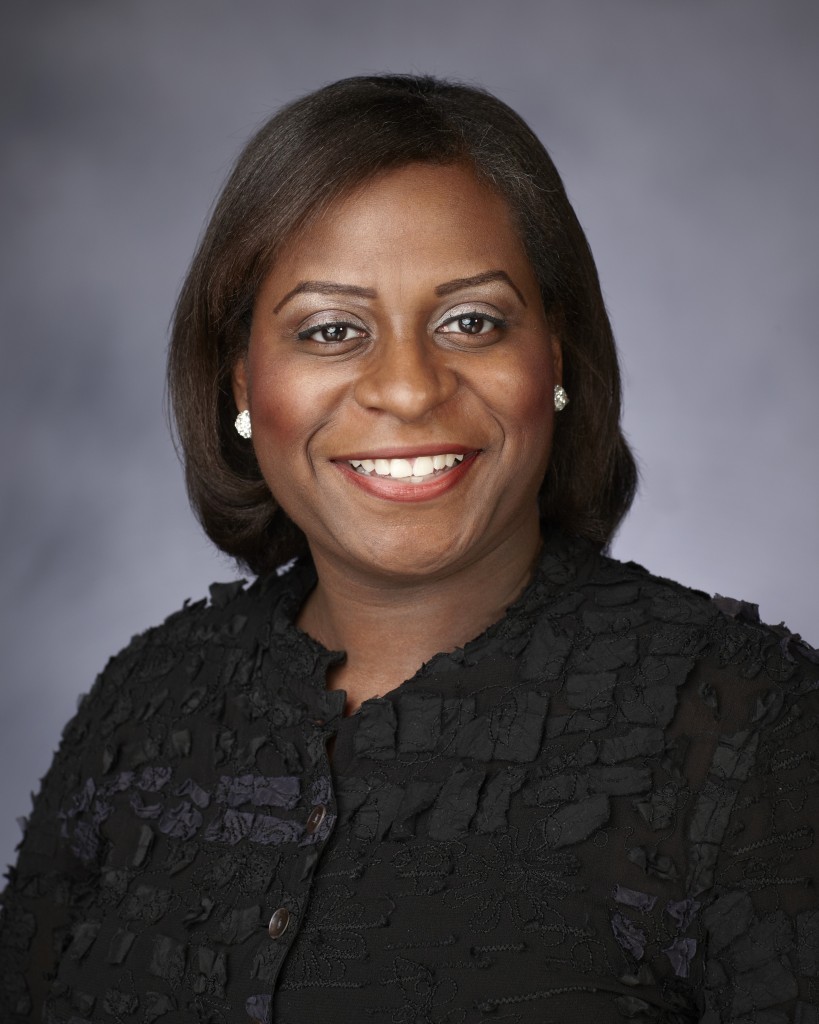 Regent Allison Stephens was elected to the Board of Regents in 2012 from District 4 in Clark County. She currently serves as chair of the Audit and Compliance Committee and Vice Chair of the Business, Finance and Facilities Committee. She is also a member of the Cultural Diversity and Title IX Compliance Committee. In July 2013, she was appointed to the Subcommittee on Governance and Funding, part of the Nevada Legislature's Interim Study Concerning the Governance Structure of and Funding Methods for Community Colleges. Later, in 2016, Regent Stephens was appointed to the State Board of Education.
Regent Stephens served as Vice Chair of the Board from January-June 2017 and was appointed to serve on the Finance and Audit Committee of the Association of Community College Trustees later that year.
Regent Stephens has many years of community involvement including service on the Clark County Desert Conservation Program Citizens Advisory Committee, the Nevada State Board of Occupational Therapy, the Board of Directors for the statewide non-profit EnergyFit Nevada, the American Cancer Society Cancer Action Network, and the Board of Directors for the statewide disability service non-profit, Nevada PEP. In 2015, Governor Sandoval appointed Regent Stephens to serve a two-year term on the Nevada Commission for Women.
Professionally, Regent Stephens works in health care, presently focused on identifying ways that clinicians can help vulnerable dialysis patients remain as healthy as possible.
In addition to her diploma with an emphasis in Legal Studies from the Advanced Technologies Academy, Regent Stephens holds a Bachelor of Science in Health Care Administration and a Master of Education in Health Promotion, both from the University of Nevada, Las Vegas. During her junior year of college, she studied at the Universidad Andres Bello in Santiago, Chile, where she earned a certificate in Spanish. Currently, Regent Stephens is enrolled at Rutgers University pursuing a Doctor of Philosophy (Ph.D.) in Biomedical Informatics.
Education
Rutgers University, Anticipated 2018
Doctor of Philosophy, Biomedical Informatics
National Library of Medicine, 2008
Certificate, Health Economics
University of Nevada, Las Vegas, 2004
Master of Education, Health Promotion
University of Nevada, Las Vegas, 2002
Bachelor of Science, Health Care Administration
Universidad Andres Bello, 2001
Certificate, Spanish
Advanced Technologies Academy, 1998
Diploma, Legal Studies
Professional Experience
Manager of Government Programs, DaVita VillageHealth
Program Manager, UnitedHealth Networks
Provider Relations and Contracting, UnitedHealthcare Nevada
Community and Clinical Outreach, New Hope Hospice
Professional Affiliations
Member, ACCT Finance and Audit Committee
Member, Board of Directors, Better Education Today
Member, Nevada Commission for Women