The scope of the Integrate project includes the implementation of selected modules of PeopleSoft Campus Solutions system including:
Recruiting and Admissions,
Student Records,
Academic Advising,
Financial Aid,
Student Financials.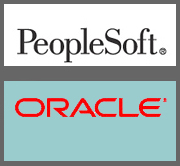 iNtegrate will implement version 9.0 which includes significant self-service capabilities, flexible configuration settings and reporting capabilities, eliminating the need to implement customizations and shadow systems.
Additionally, the Universal I.D. and Data Warehouse solutions will be implemented.  The project will serve the needs of faculty and staff in conducting the necessary business of meeting students' needs for accurate information, timely decisions, and informed choices that lead to student success.  Interfaces to third-party and NSHE software that will have to share data such as the Financial and Human Resources systems will be accommodated.
SIS Implementation: The NSHE Board of Regents selected CedarCrestone as the implementation service provider for the Student Information System implementation.