Nevada is now a state with no ethnic majority. We must ensure that our institutions are reflective of the state's population and that they serve and graduate all Nevadans. NSHE is committed to supporting campuses that are reflective of the state population to meet the current and future social, economic and workforce needs of a highly diverse state. The following is a summary of the most notable initiatives engaged by System leadership to help create diverse and inclusive policies and practices.
---
View recent data related to student and faculty diversity, including an archive of past diversity reports.
---
EDIC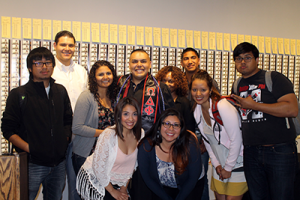 This council is composed of the campus diversity officers who provide statewide leadership in best practices and propose policies and practices for the improvement of equity, diversity and inclusion issues.  The council encourages regular collaboration among employees and institutions on matters related to equity, diversity, and inclusion and makes regular reports, supported by current research and related data on the work of the council. In addition, the council provides input to the Board's Cultural Diversity Committee for all matters related to diversity policy.
Hispanic-Serving Institutions
A Hispanic-Serving Institution (HSI) are defined as a higher education institution where total Hispanic enrollment of undergraduate full-time students makes up at least 25 percent of the total enrollment. CSN submitted its application to the U.S. Department of Education in December 2014 to be eligible to apply for grants and become the first federally designated HSI in Nevada. Recently, UNLV met the student population requirement for fall 2015 and plans to pursue an HSI designation and funding in the next two years.
Emerging Hispanic- Serving Institutions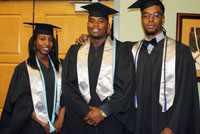 Four NSHE institutions are considered emerging HSIs which are defined as a higher education institution that serve a Hispanic population between 15 and 24.9 percent. According to the Hispanic Association of Colleges, the Nevada System of Higher Education has four: UNR, NSC, TMCC and WNC. In addition, UNLV, NSC, and CSN also received Minority Serving Institution (MSI) designations.
Hispanic-Serving Institution (HSI) Task Force
The HSI Task Force provides a system-wide approach in supporting NSHE's institutions as they work toward receiving full HSI designation, enabling them to compete for federal grants. The task force concept was born out of a meeting with concerned community stakeholders in southern Nevada, and is focused on providing a statewide view, with full collaboration, as our teaching institutions move toward HSI status.
Chancellor's Diversity Roundtable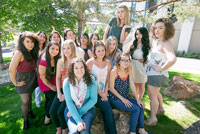 A Chancellor-appointed, 19 member group of volunteer business and community leaders representing diverse communities provides insight, suggestions and recommendations on how NSHE can significantly increase college participation and completion among its most vulnerable and underrepresented student populations. The roundtable engages the community and solicits their input on NSHE initiatives and policies. The roundtable has been instrumental in providing recommendations for steady improvement in diversity efforts and will continue to serve that crucial purpose.
Diversity Summits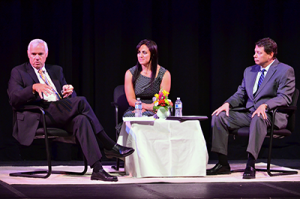 NSHE organizes annual diversity summits which are daylong events including tracks and sessions related to diversity and inclusion, student success initiatives, workforce and economic development, and community engagement, with an overarching theme on pipelines to higher education. Now in their third year, the summits are free of charge and open to students, staff, faculty and the public.