Letter to the NSHE Community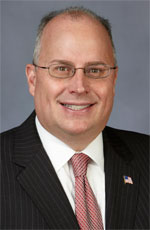 The Nevada System of Higher Education is entering an exciting new chapter as we start the process of selecting our ninth chancellor. While this is a time to celebrate our accomplishments, it is also an opportunity to take a closer look at our plans for the future. Specifically, we must define the attributes and qualities required for our next chancellor.
At our August 2016 workshop, the Board discussed the responsibilities of the chancellor and how that position is critical to leading our System.
The objective of the ad hoc Chancellor Search Committee, and its advisory members, is to identify the type of individual who best would be able to lead Nevada higher education in its continuing evolution.
To assist the ad hoc Chancellor Search Committee in recruiting and identifying the best candidates during a national search, we will retain the services of an executive search firm.  Working with that search firm, the regents and the advisory members will create a framework for the search process and define our milestones — culminating in the hiring of our next chancellor in 2017.
As we move forward, the Board of Regents is committed to an inclusive search process and will provide every opportunity to allow the committee to hear all community voices throughout. We are counting on student, faculty, and community involvement in helping us achieve that mission.
I believe in the Nevada System of Higher Education and the outstanding work we are doing with our community partners to build a better Nevada. With your help, I am confident we can attract and recruit an outstanding leader and academic visionary for our next chancellor.
Kevin J. Page
Chair, ad hoc Chancellor Search Committee