LAS VEGAS – The Nevada Board of Regents today unanimously approved the selection of Dr. Melody Rose as the next chancellor of the Nevada System of Higher Education (NSHE), effective Sept. 1, 2020.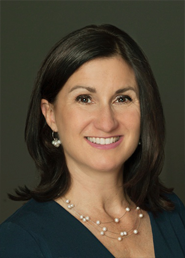 During a 25-year career in higher education Dr. Rose has been a leader as an academic faculty member and administrator, who has focused on improving student access and success to higher education in Oregon.
Dr. Rose's leadership roles have included serving as the Chancellor of the Oregon University System, Portland State University's Vice Provost for Academic Programs and Instruction and Dean of Undergraduate Studies, and chair of Portland State University's Division of Political Science.
Prior to creating and running the consulting firm Rose Strategies, LLC, Dr. Rose most recently served as President of Marylhurst University from 2014 to 2019.
"The NSHE Board of Regents is truly honored to announce the hiring of Dr. Melody Rose as the next Chancellor of the Nevada System of Higher Education," said Regents Chair Jason Geddes. "She received overwhelming support during her public forums and from the faculty, students, cabinet, presidents, and community members of the Ad Hoc Chancellor Search Advisory Committee. The Board looks forward to her leading us through these difficult times and for many years ahead."
Chancellor Thom Reilly said, "I feel confident Dr. Rose is the right person to lead NSHE during this time. Nevada's higher education system faces significant challenges due to the COVID-19 pandemic and a looming budget crisis.
"Dr. Rose has shown during the breadth of her career her commitment to diversity, equity, and inclusion and has focused on identifying innovative data-driven student orientated solutions to improve student access and success. Her leadership experience matches NSHE's strategic goals and core values," Reilly said.
Dr. Rose said she was excited to get to work and help NSHE's eight institutions continue to improve student access and success.
"I am honored to be joining NSHE in advancing student access and success in Nevada," Dr. Rose said. "In this moment of uncertainty, Nevada enjoys a rare opportunity to transform higher education, putting students first as we pursue equity through innovation and strategic partnerships. In moments of great change can come great advances."
Regent Carol Del Carlo, who chaired the ad hoc Chancellor Search Committee, added that she wanted to thank all of the candidates who applied for the position, including the finalists and the search firm, Academic Search, during the search process.
"This search process was conducted in a transparent way with consideration for the health and well-being of all those involved," committee chair Del Carlo said. "I believe we found the right person to lead NSHE as our next chancellor."
Former Oregon Gov. Barbara Roberts added, "In this time of historical change, Nevada's system of higher education has chosen a strong leader as its new chancellor. Dr. Melody Rose brings a steady hand, extraordinary experience, and a passion for student success. Nevada has chosen well."
And Marylhurst University Board Chair Chip Terhune said, "Melody Rose understands both the art and the science of advancing excellence, innovation and inclusion in a time of unprecedented change.  Her unwavering passion and commitment for ensuring all perspectives are recognized, valued and heard is unparalleled.  In this powerful moment when voices rise with authenticity and change feels irresistible, I offer heartfelt congratulations to the Nevada System of Higher Education for their selection of Melody Rose as Chancellor.  A brilliant choice."
The Board of Regents approved a four-year contract for Dr. Rose, which includes a base salary of $437,750. A summary of the contract can be found here.
ABOUT NSHE
The Nevada System of Higher Education, comprised of two doctoral-granting universities, a state college, four comprehensive community colleges and one environmental research institute, serves the educational and job training needs of Nevada. NSHE provides educational opportunities to more than 100,000 students and is governed by the Board of Regents.