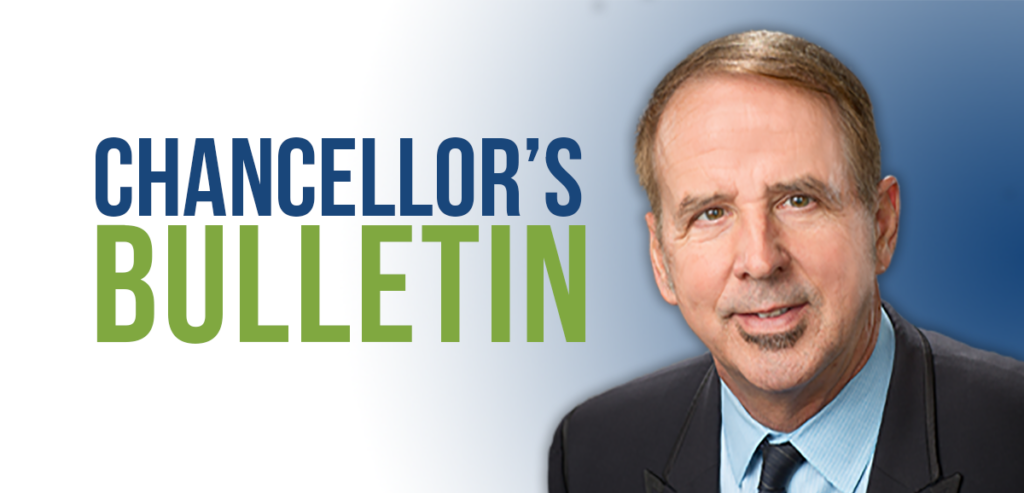 In Memoriam – We lost a great leader this week with the passing of Dr. Joe Crowley, former president of UNR. My condolences to his friends and family. He was truly a legend. Although Joe will be missed, his significant contributions to UNR and Nevada education will live on for generations to come.
Nevada Promise Scholarship Mentors – Our community colleges are still looking for mentors for our inaugural Nevada Promise Scholarship students. I encourage you to consider investing a little bit of your time to help these young people succeed on their transition from high school to college student. For more information on how to become a mentor:
President Searches – The Western Nevada College President Search Committee met last Tuesday to discuss next steps for the search. I will be working with a search firm to conduct a national search for the institution's next president. I'm confident we will have an excellent candidate pool since WNC is such an outstanding community college with a bright future ahead.In addition, the CSN President Search Committee will hold its first meeting on January 8, 2018 at 1 p.m. at CSN's West Charleston Campus.
Twitter – It is with great reluctance that I have put my toes into the pool of social media. You can now follow me on Twitter at @ThomReillyNV.
Strategic Plan Community Forums – I encourage you to attend and participate in one of NSHE's two community forums to discuss our new Strategic Goals. Please RSVP to chancellor@nevada.edu.