Sam Lieberman
Clark County, District 5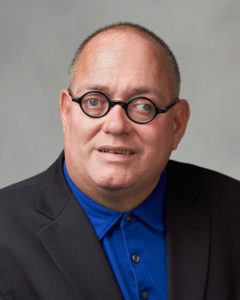 Sam Lieberman has been a longtime champion of higher education for over three decades in Nevada. A 1996 graduate of the University of Nevada, Las Vegas with a degree in Social Work, Regent Lieberman has committed himself to our university and community college system both as a student and an active alumnus.
Why do you want to serve on the Board of Regents?
Lieberman: I've been a student of the Board of Regents for a long time. I attended my first Board meeting as a student government representative in the early 80s and that experience felt like a natural path of what I wanted to do with my life.
I was active as a student at UNLV. I was involved as an alumnus at UNLV. And I was involved on various campuses as a volunteer and donor. To me, joining the Board of Regents was simply the next phase of my three-decade love affair with Nevada higher education.
What strengths do you feel you bring to the Board of Regents?
Lieberman: I have a history of being a collaborator and consensus builder. I think it is the Board's mission to not only educate students, but to graduate students, get them to stay in Nevada, and become active members of the workforce. And most perhaps most important, I want to help foster a culture and sense of community pride so our students can continue that cycle of development for future generations.
What have been some of your proudest accomplishments while serving on the Board?
Lieberman: Our greatest resources in the System are our human resources.  I have loved being a productive committee member charged with finding our next leaders. I was honored to have chaired the successful president search for Great Basin College as well as served as a voting member of the Chancellor Search Committee. I enjoy working with staff in a collaborative student-centered fashion to make sure the Board and the System move forward in a positive direction.
What do you see as the opportunities and challenges ahead for NSHE?
Lieberman:  The Board needs to work collaboratively with the Nevada Legislature in order to appropriately allocate necessary funds for students, faculty, and staff. This will continue our progress in making our institutions ones of first choice, not necessity.  We want our citizens educated in Nevada and to stay here..
As a regent, in what ways are you working to meet the unique needs of the constituents in your district?
Lieberman: The population of my district represents the same diversity as our students, faculty, staff, and alumni on our campuses. That is an area in which I try to effectively bridge the gap between the community and the System as a whole.