LAS VEGAS, Nev. — Dr. Thom Reilly has been named today as a candidate for consideration as the next chancellor of the Nevada System of Higher Education (NSHE).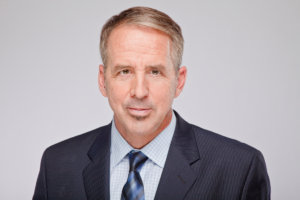 "As a proven leader, educator, and scholar, Thom has built an impressive track record that makes him an outstanding fit for this critical position," said Kevin J. Page, chair of the Chancellor Search Committee. "In addition to his strong ties to our state, I believe his knowledge of our history and his vision for our future will help propel Nevada forward to a new chapter of excellence in higher education."
At the May 31 meeting of the Chancellor Search Committee, the committee directed Page to identify additional candidates for consideration by the committee before July 1. After receiving nominations for Reilly, Page encouraged Reilly to submit an application to AGB Search, the executive search firm assisting the Board of Regents.
"I'm impressed with Thom's energy and record of success in multiple environments. I've heard nothing but praise about his professional relationships with students, faculty, staff and community members," added Rick Trachok, chairman of the Board of Regents. "I also want to commend Committee Chair Kevin Page for his untiring efforts in finding a suitable candidate for the Board's consideration as our next chancellor."
Reilly is currently the director of the Morrison Institute for Public Policy at Arizona State University where he also serves as a professor in the School of Public Affairs. He previously served as the County Manager for Clark County and the vice chancellor of the NSHE Health Sciences System.
Reilly received his master's and doctorate of public administration from the University of Southern California. He earned his master of social work at ASU, and a bachelor in social work from the University of Memphis.
Public forums will be held on June 22 at campuses in Las Vegas and Henderson, and on June 23 at campuses in Reno and Carson City. The forum schedules will be posted on the NSHE website when details are finalized.
Reilly's candidacy will then be discussed by the Chancellor Search Committee on June 26 at 9 a.m. at the NSHE office in Las Vegas, with video conferencing to the NSHE office in Reno and Great Basin College in Elko.
An online survey will be made available at the public forums with feedback compiled and presented at the June 26 Chancellor Search Committee meeting.
Pending Reilly's recommendation as a candidate by the Chancellor Search Committee, the Board of Regents will hold a special meeting on the afternoon of June 26 to vote on his appointment.
About the Nevada System of Higher Education
The Nevada System of Higher Education — comprised of two doctoral-granting universities, a state college, four comprehensive community colleges and one environmental research institute — serves the educational and job training needs of Nevada. NSHE provides educational opportunities to more than 107,600 students and is governed by the Nevada Board of Regents.