Chairman Rick Trachok
Washoe County, District 10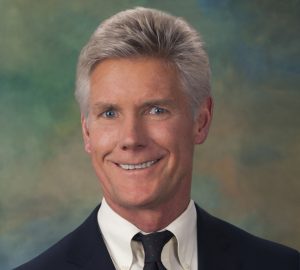 Regent Rick Trachok was appointed by Gov. Brian Sandoval to serve on the Board of Regents in 2011 and was retained in the 2012 and 2014 elections. He currently serves as chairman of the Board of Regents.
Why do you want to serve on the Board of Regents?
Trachok: While education is important for any state, it is particularly important in Nevada where we have historically underperformed in many national metrics. As a regent, being able to help formulate and implement policy that will improve student performance and student success, and hence my state, is very rewarding.
What strengths do you feel you bring to the Board of Regents?
Trachok: I'm a very mission-oriented and mission-focused person. I think I have the leadership skills that can assist the Board in achieving its goals. My experience as an adjunct law professor over the last 25 years, as well as serving as the board chair of the Sage Ridge college preparatory school in Reno from 2005- 2008, has given me appreciation of some of our challenges in Nevada.
What have been some of your proudest accomplishments while serving on the Board?
Trachok: I was honored when my colleagues on the Board expressed their confidence in me to serve as vice chair in 2013 and as chairman in 2015.  However, I'm perhaps most proud that we have been able to delineate the metrics we use to evaluate the performance of our presidents, as well as the new governance structure for our four community colleges.
Another accomplishment has been our focus on what I like to call the "Carnegie Initiative" to help our two universities increase their research capabilities and funding.  This effort will not only benefit each northern and southern region, but Nevada as a whole.
In addition, the Board has been able to shift our focus to governance as opposed to micromanaging our institutions. We made a big step forward when we delegated the hiring and firing of athletic coaches to the presidents, coupled with strong fiscal controls.
And finally, we have made the Board meetings more efficient, more meaningful, and more productive. I hate wasting people's time.
What do you see as the opportunities and challenges ahead for NSHE?
Trachok:  One of our challenges is communicating the great things our colleges, research institute, and universities are accomplishing.
We also have an opportunity, and a challenge, when it comes to mission differentiation between our institutions. We must continue to efficiently provide Nevada students with the training and education required for the needs of tomorrow's workforce.
As a regent, in what ways are you working to meet the unique needs of the constituents in your district?
Trachok: I consider my district to be the state of Nevada. I have an unwavering focus on our mission of student success. I'm always personally thinking of ways to improve what we are doing and how we, as the Board of Regents, are helping our institutions accomplish their respective missions.